The go-to cedar roofing experts in the greater Chicagoland area & Milwaukee, Wisconsin
We set ourselves apart through exceptional customer service, product knowledge, insurance claim handling, use of the best products available, and the most principled and incomparable installation standards possible.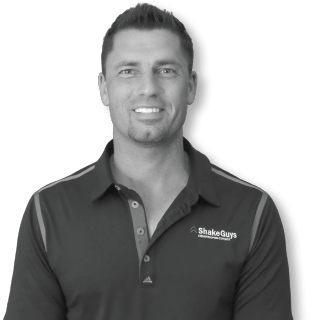 Chad Janisch
Owner
With over 20 years of Roofing experience, Chad provides a unique wealth of information in the industry. This knowledge and the understanding of current and recent market trends and technologies are all important pieces of information for his clients.
Chad's unique approach is centered on his dedication and keen ability to listen, anticipate and connect with his clients' needs. Chad believes thinking outside the box is essential to his business. He has earned a reputation as a dedicated, energetic and attentive client advocate.
Overall, Chad takes great pride in his honest work ethic and integrity. It is important to him that his clients can both trust and rely on his commitment and expertise. Chad's previous clients are used to this level of performance. They've learned that Chad uses his fine tuned skill set, experience and passion where they count: negotiating an excellent deal, providing an abundance of details and delivering results.