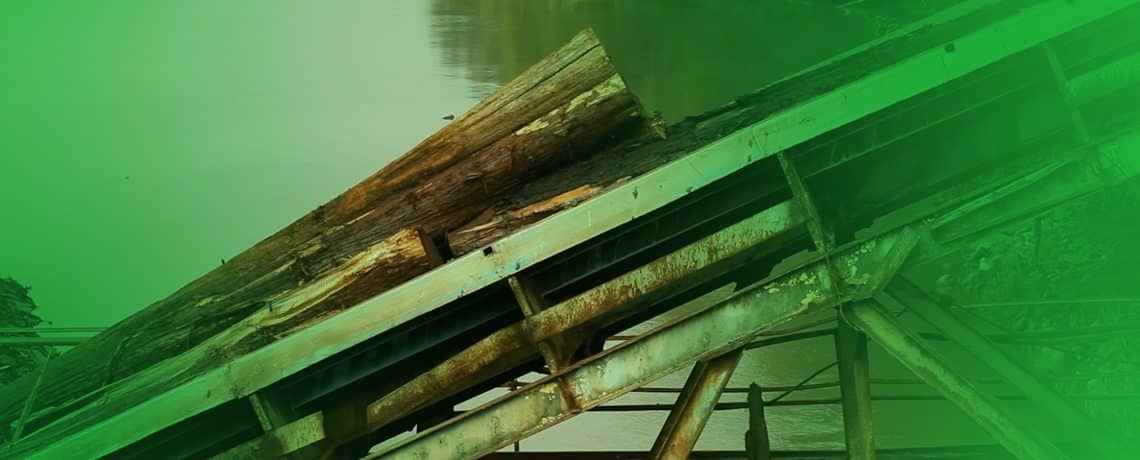 Are Cedar Shingles and Shakes Really "Green"?
Are you skeptical about cedar shingles and shakes being a "green" roofing product?
Let's clear the air here and shed some light on the environmental impact of cedar vs. other roofing materials. Since wood is one of our most valuable renewable resources on the planet and is degradable in landfills it stands to reason that it is the most "green" choice in roofing next to living roofs. If you're looking for reasons to consider a cedar roof for your home, the following information should make you see the light even if you don't like the idea of cutting a tree down and replacing it with several.
Not all roofing materials are created equally
There are 6 basic factors to consider when deciding how environmentally friendly (green) a roofing material is:
Manufacturing Impact: What are the emissions or damage to an environment when producing the needed material(s)? This is a look at how many tons of CO2 are emitted, how much land will be turned to waste, how many habitats are affected, etc.
Transportation Energy: A lightweight material will keep down fuel consumption. Heavy materials use more energy and fuel to move and the amount of loads needed may go up as well.
Coverage Area per Unit: Materials that are thicker need a lot of overlap. The pitch of a roof may also take more or less of a material to cover it depending on its shape/taper and thickness.
Replacement/Lifespan: Durability is one of the biggest factors. A material that lasts 25 years needs to have a low environmental impact associated with it. A material that lasts lifetimes may not look too bad even if the other factors aren't so great.
Recyclability: Is the material going to end up in a landfill or a recycling center? If recycled what it the environmental impact of doing so? Will this material decompose or last lifetimes in a dump?
Insulation Value: Does the material maintain the temperature inside the structure? Will it handle the cold but perform terribly in heat?
Let's take the factors above and apply them to the six most used roofing materials.
We'll give each material an overall grade (A+ to F) based on receiving a 0, 1, or 2 (Terrible, Good or Great) for the poor to good quality of the factors above. This means that if a material Coverage Area per Unit is a lot it gets a 3. If the Manufacturing Impact means the destruction of a habitat and eats up energy it gets a 0.
Slate: There is little heat and few factory emissions associated with slate as it naturally occurring. Unfortunately, the waste generated from splitting the slate can be excessively high. Slate tiles are also not always uniform and cover poorly. These imperfections can leak heat out or water in! The heaviness of slate means that it releases a very high amount of emissions. Slate reserves are also relatively low in many parts of the world thus adding to shipping emissions. Even though it lasts a lifetime or two, slate scores an F.
Clay: Although it is not in short supply, clay extraction will harm the land from which it is taken. The manufacturing process is also extremely high-energy as it involves using large amounts of heat to fire the clay. It's also fairly heavy and bulky, driving up transport emissions, plus it may have to travel further than say concrete. It may come as a surprise but clay is very difficult to recycle. Clay is extremely long lasting, which will cut down on the impact from replacing the tiles. This all adds up to a grade of D.
Concrete: The manufacturing process uses very high levels of energy! The extraction of the materials needed is also an energy rich process that causes damage to the landscape, both aesthetically and chemically. It's also heavy, meaning that transportation uses more energy but typically doesn't travel all that far. Concrete can be re-used in the building trade when it is crushed. Concrete is a good insulator, its strong, but yet needs a good deal to cover an area. Concrete scores a D+.
Steel: Although many of these tiles are manufactured from reclaimed material, the mining industry is harsh on the environment and takes a lot of energy. At the end of their rather long life, some types of steel roofing are also 100% recyclable and the energy to do so requires a lot of heat and at times chemicals and hazardous exhaust. Transport costs are low as the tiles are surprisingly lightweight. Although this grade will continue to improve it still gets a C+.
Asphalt/Fiberglass Shingles: There is actually very little material used here. Because this lowers the levels on all other fronts and recycling is becoming more available the score rockets up. An inexpensive 3 tab may only last 25 years driving down the grade to a comfortable B- to B+. This one is variable because of the amount of variation in this products weight, manufacturing energy and transportation.
Timber/Wood:, Wooden shingles are a fairly eco-friendly roof covering due to replanting practices if sourced from a sustainable FSC approved contractor. It is also very easy to recycle used timbers. The most used timber is Western Red Cedar which must travel from its main source in British Columbia, Canada to places like Chicago where there are a great deal of home with cedar shake roofs. There are a few factors in product quality and distance to travel to average out but we're looking at an A- if installed and maintained by a cedar roofing expert. A poor shingle quality and maintenance mistakes can take this down to a B.
The best cedar roof start with a call to an expert
Whether you plan on switching to cedar shakes, want service or maintenance for your roof, or simply need a repair or two, trust the Shake Guys to take care of the job. With our convenient location in Lake Zurich, Illinois, the center of the Chicagoland suburbs, you can get the cedar roof of your dreams, no matter where you are. If your house boasts a structure outside of the norm, Shake Guys can create a customized cedar shingle or shake layout or a steam bent roof design that has all of the durability that you can expect from cedar wood.