Our Process Ensures Low Roof Maintenance
Once installed, your cedar shake roof or cedar shingle requires a small dose of preventative maintenance and a bit of seasonal care.
Our crafting and installation processes have set the foundation for long-term performance of your roof. With our use of durable, high grade western red cedar wood, careful crafting, expert installation using top quality hardware and fasteners, special finishes and treatments, your cedar roof only requires minimal maintenance and care.Our pre-installation process also evaluates the following:
Ventilation – Because cedar shakes and shingles need to breathe, we ensure that your roof has the proper ventilation before we install your new cedar roofing system.
Flashing Needs – If moss, mold and mildew growth is a concern in your area, we will assess whether copper, zinc, or galvanized flashing should be installed.
We maintain the roofs that we install and can provide our customers with the following maintenance and care services.
Proper cedar roof care.
As with any other type of roof, basic maintenance is needed to keep the cedar looking great and performing exceptionally. We recommend the following cedar roof maintenance, which the Shake Guys can provide if you so choose:
It's important to have roofing professionals with wood roof maintenance expertise perform your roof maintenance. They have the proper equipment and footwear, and know how to properly walk on the roof to prevent cedar shakes or shingles from cracking.
Remove Debris

Twice a year, remove leaves, twigs, pine needles and other debris that may have fallen or blown onto your roof, especially debris that may have accumulated in the roof's valleys or eaves.

Trim Trees

Cut back any overhanging tree limbs, branches, or vines to prevent moss growth.

Roofing Material Check

Have roofing materials, such as fasteners, flashing, sheathing, underlayment, etc., checked regularly.

After-Storm Inspection

After extreme weather, schedule a storm damage roof inspection to check for any roof damage and have repairs done immediately.

Clean Gutters

Clean gutters and downspouts twice a year to prevent clogging and a backup of water on your roof.

No DIY Finishes

Never using a film-forming finish, such as varnish, paint, transparent, or solid color stain. These finishes will cause the cedar to crack or bring about rapid deterioration.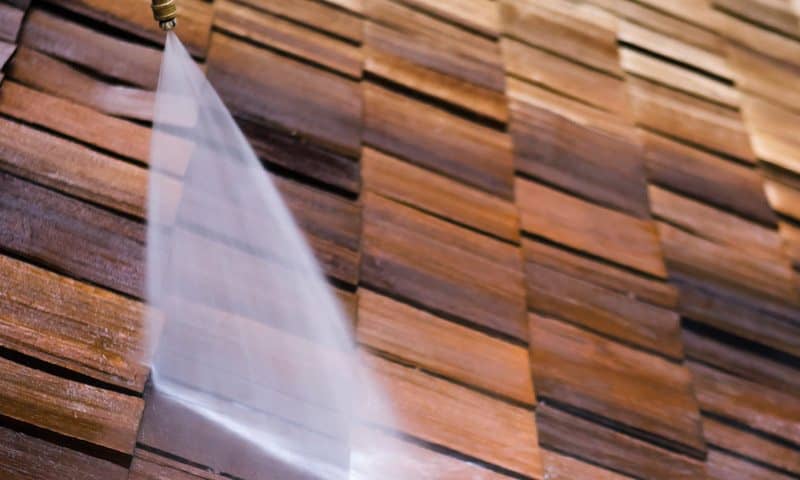 Cleaning Cedar Roofing
If you notice the cedar discoloring from moss or mold growth, or the sun's ultraviolet rays, certain cleaning techniques can be used. As always, Shake Guys can handle your roof cleaning needs. Moss or lichen growth should be cleaned off as soon as it's spotted on your cedar roofing to prevent fungus decay.
Over time, ultraviolet radiation from the sun can begin degrading wood roofing if a chemical treatment to reduce weathering is not applied during pre-installation. Discolored roofing from weathering can be cleaned using chlorine or oxygen bleach mixed with water. But if degradation has occurred, the weathered wood fibers can be removed from the surface using one part household bleach and a small amount of powdered detergent with five parts water. It is applied using a soft bristle brush.
Pressure or power washing is done only in rare situations when other cleaning methods are not effective. To avoid roof damage, only professionals trained in cleaning cedar should power wash your cedar roof. In addition, a refinishing stain must be added after the wood has completely dried.
Preserving the Cedar
Besides the special cedar treatment options added during the crafting process, such as preservatives to prevent mold, mildew and fungus growth, topical roof sprays are available to preserve the cedar wood. If you plan on applying a cedar preservative, we recommend:
Check Product

Checking that the product label specifically states that it is a topical cedar roof treatment.

Follow Guidelines

Only use products with an MSDS that lists each ingredient and provides safety precautions. Stay away from products containing crank case oil, unfortified linseed oil, or diesel fuel.

Registered Product

Ensuring that the product is an EPA registered wood preservative, repels water and inhibits ultraviolet (UV) rays. Be aware that topical treatments cannot make fire retardant claims.
Frequently Asked Questions
We're Here To Answer Your Questions
DaVinci Roofscapes is the leading manufacturer of composite roofing tiles. These synthetic products resemble the natural look and feel of true cedar shakes or slate, but they're made from recycled materials. The result is an equally beautiful roof that's impressively durable and doesn't require the hands-on maintenance and upkeep that true cedar shakes do.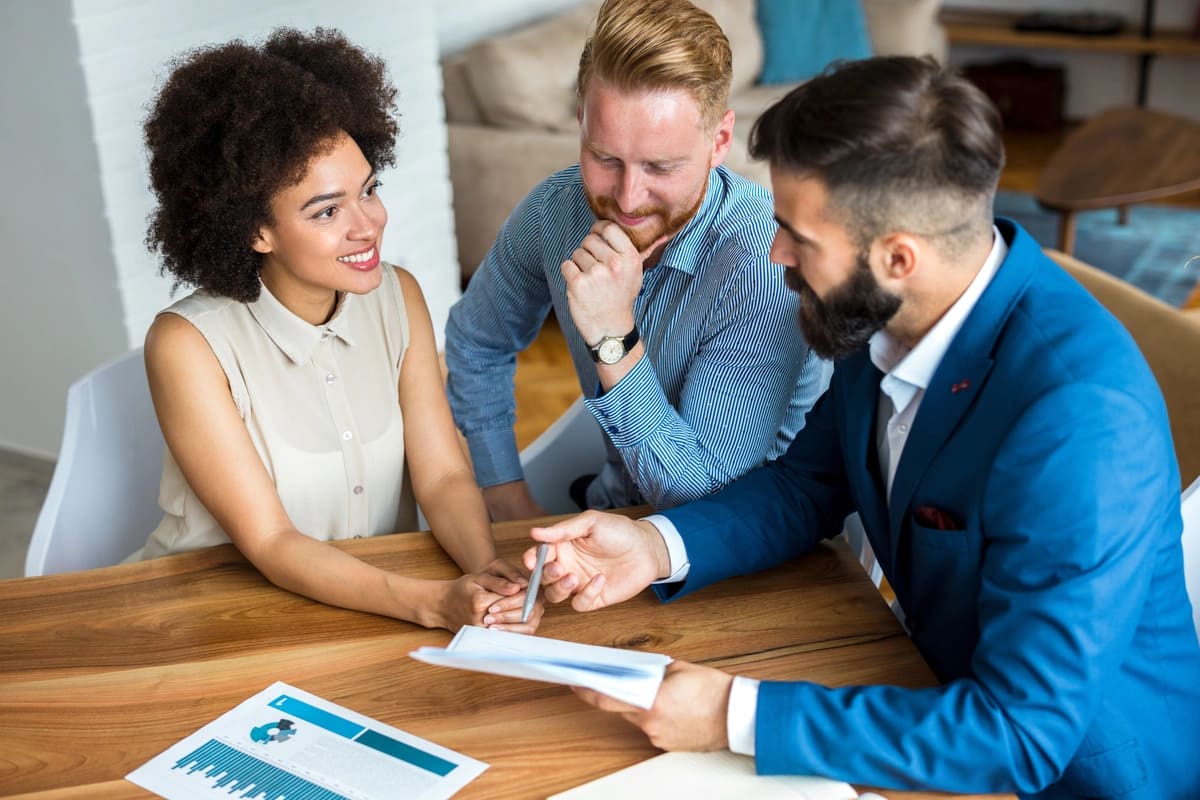 Facing a roof replacement in 2023 and needing help financing it? We've been there. Roof replacement costs can run high, but with the right strategy and Shake Guys as a partner, it doesn't have to break the bank. Research shows...




Schedule a Free Inspection & Consultation