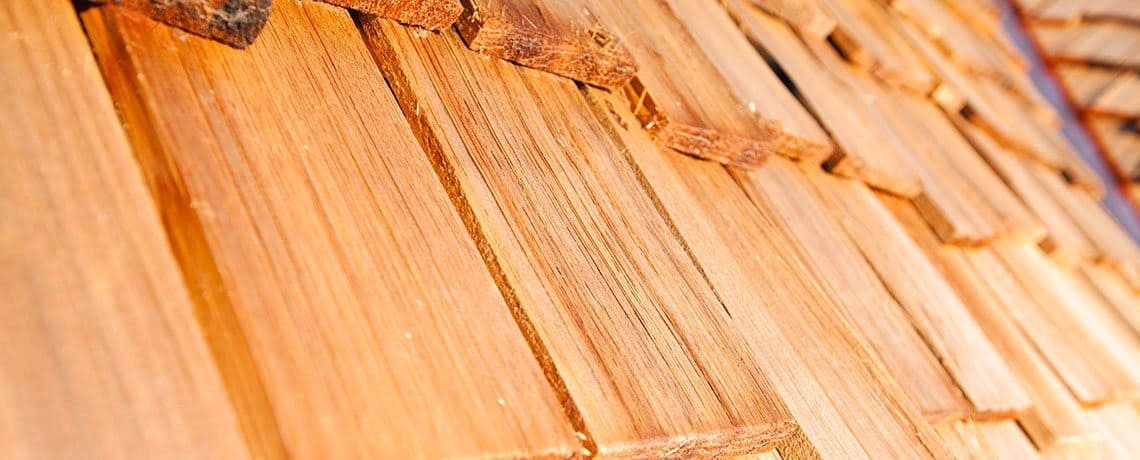 How to Extend the Life of Your New Cedar Roof
You may be looking into replacing your cedar roof, but before your do that, make sure it doesn't just need a face life.
One of the great things about western red cedar wood is that it contains a large amount of natural chemicals that will preserve your cedar roof for many years to come. But rain slowly extracts these natural preservatives from the wood and, as a result, natural weathering begins. But you can delay and minimize this weathering. We recommend these additional steps for extending the life of your new cedar roof.
Have a Well Ventilated Attic
Most homeowners don't realize the important connection between air circulation in their attic and the performance of their roof. Attic ventilation is one of the major ways to extend the life of your new cedar roofing system. Proper ventilation prevents moisture from forming on cedar roofing. A good attic and roof ventilation system may comprise of ridge vents, eave or soffit vents, gable end vents, or roof ventilators at the peak of the roof. Determining the best type of ventilation for your home depends on your attic or rafter space.
Keep a Clean Roof
Another key factor to extending the life of western red cedar roofing is to keep it clean. As with any roof, leaves, twigs, dirt and other debris gather in valleys and corners, trapping moisture in the shingles and accelerating their deterioration. Moss, lichen and other fungal growth also trap moisture and should be cleaned off a roof as soon as possible to prevent roof surface decay. We recommend scheduling a roof cleaning with us at least once a year because we know the right equipment and solution to use to preserve the beauty of the cedar wood.
Have Damaged Cedar Shakes Replaced Immediately
It's not unusual for single cedar shingles or shakes to split, twist, curl, or cup. Individual shakes can even slip out of position. Be assured that the Shake Guys can replace individual cedar wood shingles and shakes, even if we didn't install the roof. The key is to have the replacement procedure done immediately to prevent further damage.
Watch Those Ridge Caps
Ridge caps can be found protecting the edges where two sloped sides meet on a roof. They are coverings that fit tightly over the joints of these edges to prevent water leaks into the home and to provide the roof with a finished look.
Because of their placement on a roof and their exposure to weather conditions, they often start deteriorating after 10 years. They are likely to pop off or become damaged, allowing moisture to seep into your cedar shakes or shingles.
Have Biannual Roof Inspections
The only way to know whether roof problems exist that can affect the life of your cedar roof is through a certified roof inspection. Biannual roof inspections are the best way to check for damaged cedar shingles or shakes and other roofing components, and to test the condition of your ridge caps.
To schedule your roof inspection, simply contact the Shake Guys at your earliest convenience. We're your one and only solution to a long-lasting cedar roof!