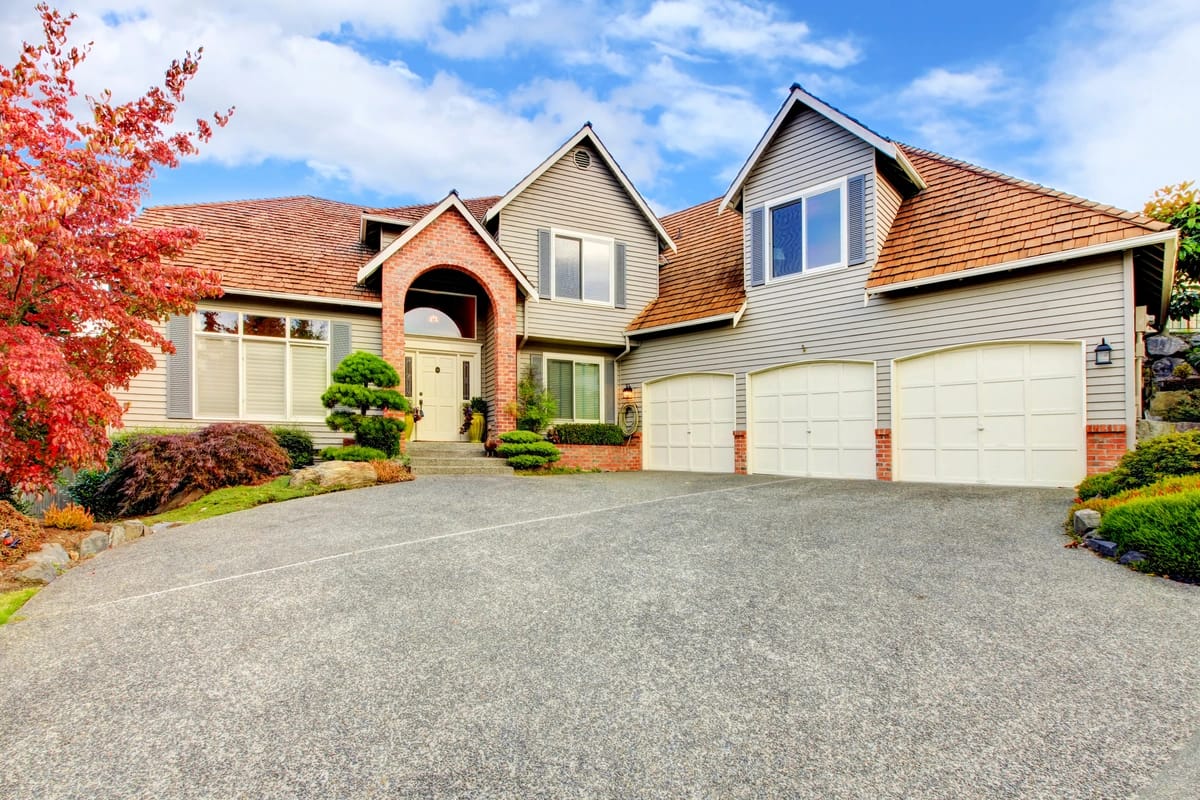 4 Top-Rated Cedar Roofing Companies in Lake Forest, IL
As a homeowner, you understand that your roof is one of the most important features of your house. It not only provides protection, but it also adds curb appeal.
Speaking of curb appeal, you may have heard good things about cedar shake roofing. It's one of the most sought-after roofing materials.
If you're thinking about installing a cedar roof, it's important to choose the right company for the job. Luckily for you, we've done our research. In this article, we'll showcase the top-rated cedar roofing companies in Lake Forest.
So, whether you're in need of repair or a complete replacement, read on to discover the best cedar roofing Lake Forest, IL, has to offer!
The Benefits of Cedar Roofing
Before we dive into the top-rated companies in Lake Forest, let's take a moment to discuss the benefits of cedar roofing. Some of its highlights are:
Beauty ✨

: Cedar is a top choice for roofing due to its natural beauty. It has a distinctive appearance that adds character and charm to any home. 

Durability 💪

: A cedar shake roof can last up to 30 years. Therefore, they're durable enough to withstand the elements for many years.

Decay Resistant 🚫

: Cedar is also known for its natural resistance to decay and insect damage. This means that cedar roofs tend to last longer than traditional asphalt roofs.

Environmentally-Friendly 🌍

: Cedar is an eco-friendly option because it's a renewable resource that can be sustainably harvested. Also, cedar roofing is energy efficient.




It's a natural insulator, which means it helps to keep your home cooler in the summer and warmer in the winter. This can lead to lower energy bills and a more comfortable living environment.

Increases Home Value💲

: Cedar roofing is a great investment for any home. It can increase the resale value of your property and make it more appealing to prospective buyers.
How to Find the Best Roofing Contractors
Finding good contractors in Lake Forest doesn't have to be difficult. Here are a few tips for you:
Research Potential Contractors in Your Area
Start by asking for recommendations from loved ones or searching online for local roofing companies. Look for providers with positive reviews and high ratings from previous customers. This will give you an idea of the quality of work and level of service you can expect from each contractor.
Check for Credentials
Next, check the credentials of each contractor you are considering. Ensure that they have the necessary licenses and certifications required by your state or municipality. This will provide you with peace of mind that the contractor is qualified and experienced enough to handle your roofing project.
Verify Insurance 
Another crucial factor to consider is insurance coverage. The roofing contractor you choose should have liability insurance. This will protect you in case of any accidents or damages that may occur during the project. It's a good idea to ask a contractor for proof of insurance before hiring them.
Good Customer Service
Pay attention to the communication skills of each contractor. A reliable roofing contractor should be easily accessible and responsive to your queries or concerns. They should also be willing to provide regular updates on the progress of your project.
The Top-Rated Roofing Companies in Lake Forest
Now that we've highlighted how to find a professional company, here are some of the top-rated roofing contractors in the area:
1) Shake Guys
Shake Guys is owned by Chad Janisch, who has over 20 years of experience in the roofing industry. The company specializes in cedar roofing and has a reputation for expert installments and top-notch customer service. Shake Guys offers both new installations and repairs for cedar roofs.
⭐ Google Rating

: 4.9

📍 Address

: 550 IL-22, Lake Zurich, IL 60047

🏆 Real 5-star Review

: "

We needed some work done on a tight schedule and Shake Guys was there to serve us, while other roofers were shut down for the season. Chad was quick and professional in identifying what we needed and how quickly we could get the work done, relieving a lot of stress for us. Thank you so much!"

– Robert S.
2) Cedar Roofing Company LLC
Cedar Roofing Company LLC is a family-owned and operated cedar roofing company in Lake Forest, IL. They've been in business since 1982 and have a reputation for quality workmanship and personalized service. Cedar Roofing Company LLC specializes in cedar roofing installation, repair, and maintenance.
⭐ Google Rating

: 4.3

📍 Address

: 27820 N Irma Lee Cir, Lake Forest, IL 60045

🏆 Real 5-star Review

: "

Highly recommend. CRC replaced cedar shingle roof and cooper gutters on our victorian house following 2020 hail storm. From bidding and staging through completion and clean-up, CRC's management, foreman and crew were highly professional in completing this complicated job. Very high level of workmanship and care.

" – Loren K.
3) Infinity Roofing & Exteriors
Infinity Exteriors is another top-rated cedar roofing company. It all started with Josh Sparks, the owner of Infinity. This company has a reputation for quality workmanship and unmatched customer service.
Infinity Exteriors offers a lifetime workmanship warranty. Therefore, customers are covered over the entire lifespan of their roofing product's life.
⭐ Google Rating

: 5.0

📍 Address

: 151 S Pfingsten Rd A, Deerfield, IL 60015

🏆 Real 5-star Review

: "

They did a fantastic job. Very professional and quick. I highly recommend them for roof work.

" – Joseph D.
4) Etruscan Gutters & Roofing
Etruscan Roofing is a family-owned roofing company that has been around for over 40 years. They specialize in cedar roofing and use the highest quality materials. As a result, your roof will not only look great, but also last for many years.
⭐ Google Rating

: 5.0

📍 Address

: 1460 Old Skokie Valley Rd Unit C, Highland Park, IL 60035

🏆 Real 5-star Review

: "

It was a pleasure dealing with Etruscan from start to finish. Todd was always on time for estimate and responsive to a few follow-up questions.  The workmanship was outstanding, and the cleanup was thorough.  I would not hesitate to recommend Etruscan….the are the gold standard for all contractors."

– Bruce N.
You Can Count On Shake Guys
If you need cedar roofing services, you can count on Shake Guys. We are experts when it comes to home improvement. Our company is comprised of a highly-trained roofing crew that understands how to provide quality work and do a terrific job.
We use top-tier roofing materials like Brava and DaVinci, and you can trust that your new roof will hold up for a long time. If you'd like to get in touch with us, call 847-534-8718, or request an inspection on our website.