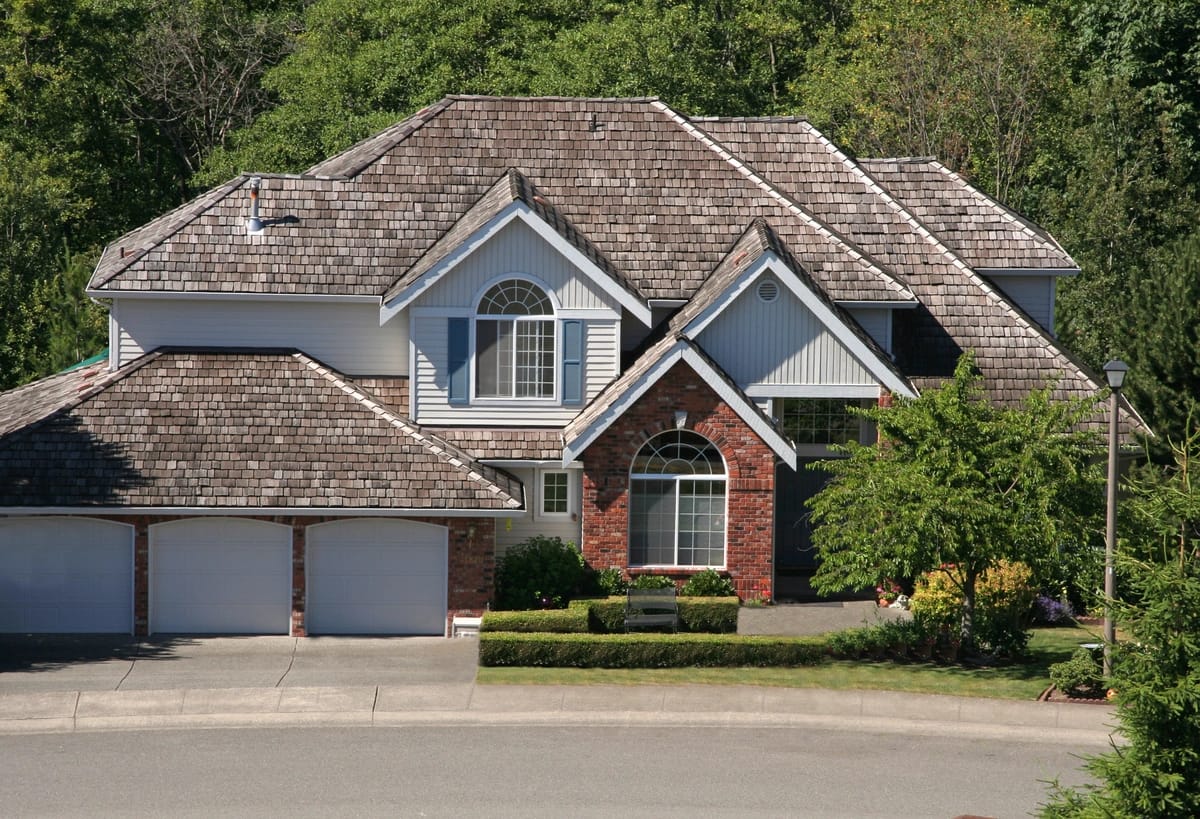 How to Install a Cedar Shake Roof (Homeowner's Guide)
If you're thinking about upgrading your roofing system, cedar shakes are an excellent way to add a unique and rustic aesthetic to your home. What's more, cedar shakes can range in hues from golden brown to reddish brown, which means they'll complement homes of all colors, from white to dark blue.
Of course, cedar shake roofing is expensive, so you may be thinking about cutting costs and installing the materials yourself. Cedar shake roof installation is no easy feat, but if you take it shingle by shingle, it can be done.
Below we'll walk you through the steps of cedar shake roof installation — although, we strongly recommend leaving the work up to the professionals.
Getting Started: The Tools Needed for Cedar Shake Roof Installation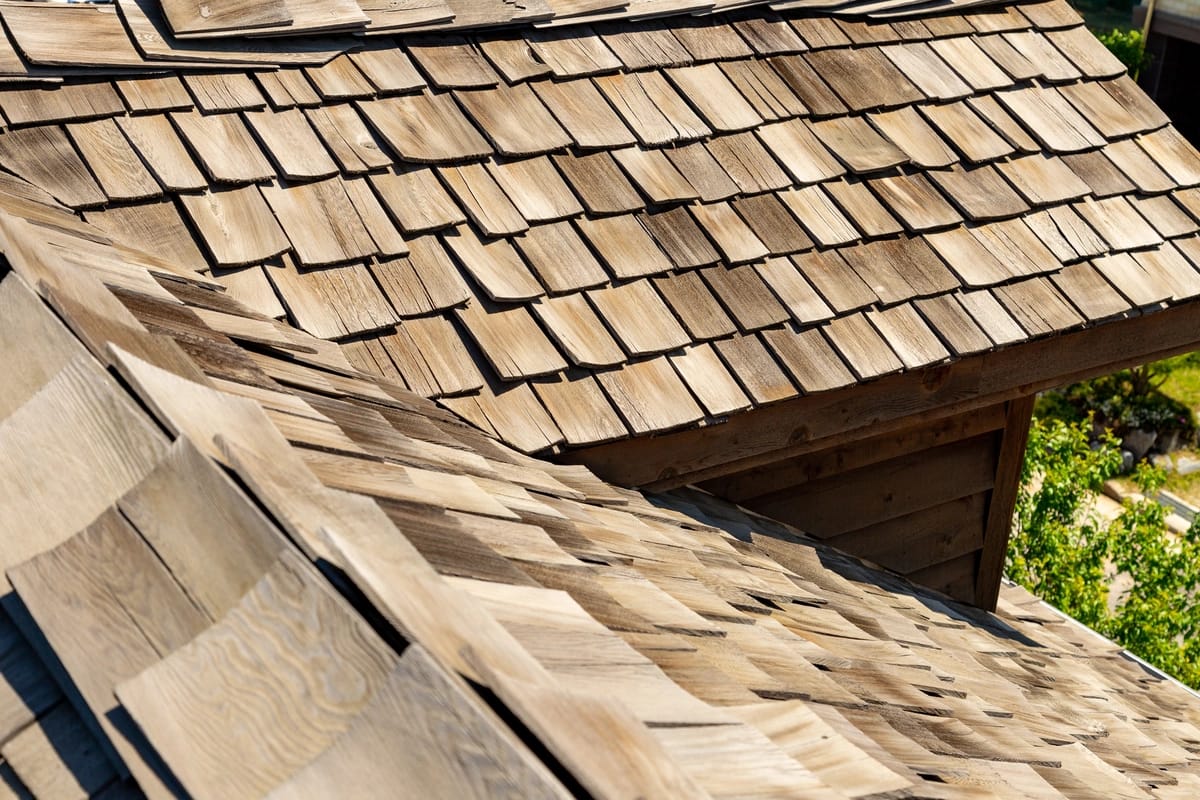 All standard wood roof shingles, which include cedar shingles, require some very specific tools and equipment for installation. If you're big on DIY renovation projects, you likely have the necessary supplies.
Here's a checklist of what you'll need, just in case:
Handsaw

Utility blade

Hammer

Extension ladder

Measuring tape

Staple gun and staples

Non-breathable underlay

Cedar shingles

Nails

Roof battens

Ventilation kit

Self-adhesive tape

Safety equipment, i.e., long pants, boots, a harness with rope, protective goggles, gloves, safety vest, ear plugs, respirator, etc.
It's also important to take the proper safety precautions while prepping. Be sure you have someone that can help you by holding the ladder steady and helping you with the tools as needed.
How to Install a Cedar Roof
Keep in mind that installing a new roof is a great undertaking. Before getting started, you'll want to set aside enough time to complete the project. Give yourself at least a week, and pay attention to the weather forecast so your materials don't become damaged if it rains. It's also a good idea to learn about cedar roofing materials, so you know what you're up against.
These are the steps:
Install Your Ventilation Components
All roofing systems require appropriate roof ventilation to ensure that the air can flow properly below the roofing underlay and into the roof space to prevent moisture buildup. 
Once you get your roof ventilation kit, you'll need to:
Install the over-fascia vents according to the instructions that came with the kit (at the bottom of the roofline).

Place the vents in place, followed by the support trays — which go on top of the over-fascia vents. Nail them into place following the pre-made holes on the exterior.

If possible, nail the trays through the roll panel and into the rafter from the top of the tray.
Get the Underlayment Into Place
Regardless of the underlayment or membrane you choose, the process will be the same.
Place the underlayment across the roof, making sure there's plenty of overlap between the layers. This way, you can create a single and even cover without any gaps. 

Carefully pull the underlayment down below the support trays, and secure each piece with your self-adhesive tape.
This is a long and tedious process, but you'll need to place the underlayment all in one shot to ensure proper installation with no gaps or wrinkles!
Place the Roof Battens
Next, you'll need to position the battens across the width of your roof. How you place the battens will depend on the shape, size, and overall design of your roof — but most batten placements start at around five inches from the fascia's outer edge.
You'll want to measure from the center of the batten. Once you have the batten in the right position, hammer it into place using your hammer and nails, placing each batten five inches apart.
Install the Cedar Shingles in Layers
Now it's time to install the initial cedar shingle layers and then the rest. This first layer is crucial as it'll serve as the underlayment's protection, and you'll need to work from the edge of your roof to its pitch. 
Start by ensuring your shingles overhang the roof eaves by about one and a half inches.

Place the two layers of shingles in a "broken bond" pattern, laying down two side by side and a third on top and directly over the joint.

Be sure to include a gap that's about one-fifth of an inch between the two shingles to allow for proper ventilation and natural thermal movement.

Affix your staples and nails so they are three-fourths of an inch from the edge of each shingle and one inch from the butt of the above (third) shingle. Use your tape measure to ensure you've affixed everything in a straight line.

Continue in this pattern until you get to the roofline.
Trim the Edges of the Shingles
Next, you'll want to cut the top layer of cedar shingles using your hand saw or utility knife to ensure that the ridgeline is even. You want the ridge to extend five inches from the fascia — and you want to make sure they're all uniformly cut.
DIY Cedar Shake Roof Installation Vs. Hiring a Professional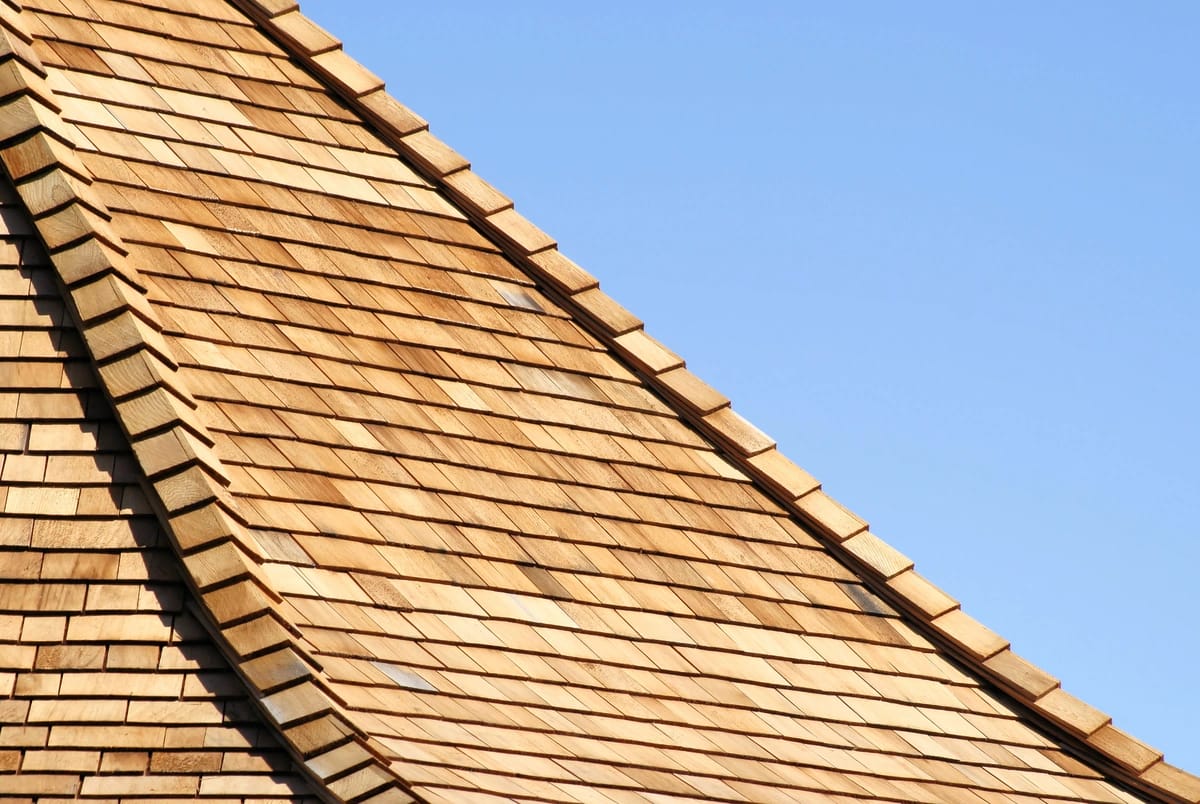 Installing your own cedar roofing isn't as easy as it may seem. If you don't know what you're doing, you could easily end up wasting a lot of materials — and your money. Before starting the project on your own, consider the following:
How much will the materials, tools, and supplies cost?

Can you afford to make mistakes and purchase more roofing materials if necessary?

Do you have enough time in your schedule to commit to your roof? (It's not a project you can leave and come back to later, you'll need to work on it daily until it's finished!)

Is there someone that can help you during the project?

What will you do if you find that you've installed your roof improperly?
If you want our expert opinion, it's best to leave your cedar shake roofing installation to the professionals! Shake Guys is the local authority on cedar shake roofing, and we can guarantee you'll get the best materials, proper installation, and a beautiful roof by the time we're finished.
Get in touch with us today to learn more about our cedar shake roofing services. We'll walk you through all of your options. Don't forget to ask about our special financing options!