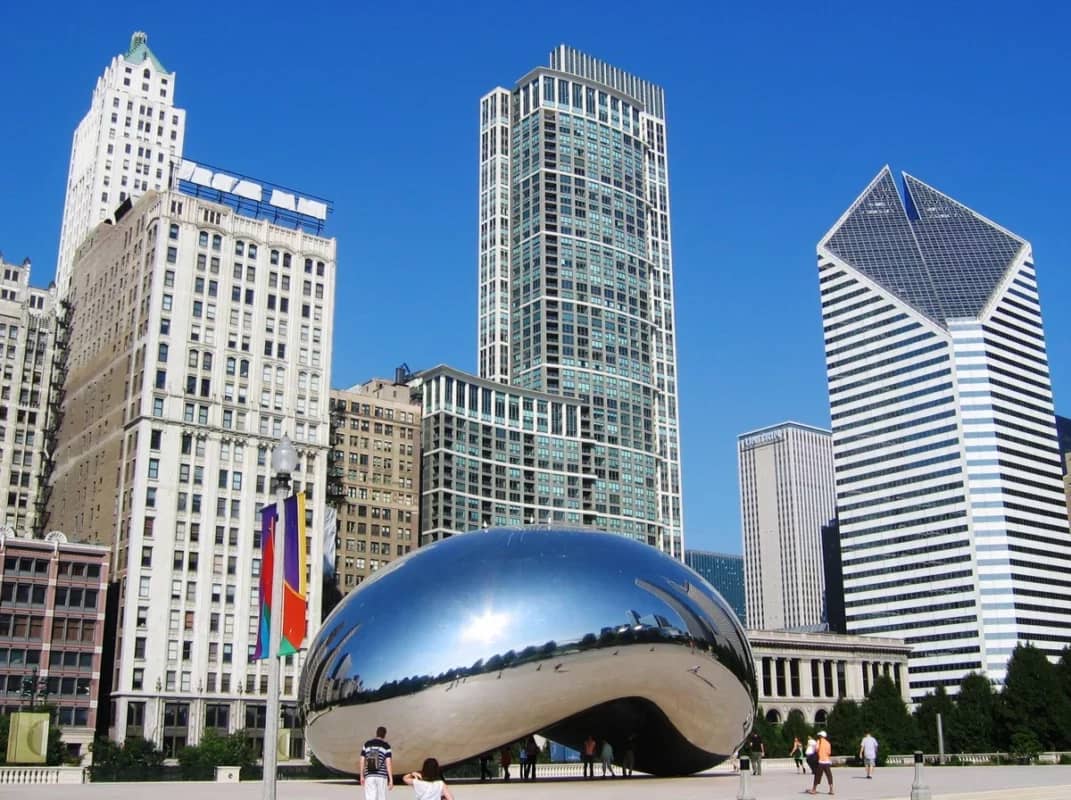 5 Famous Houses in Chicago to Tour
Welcome to the world of Chicago's architectural wonders, where history and artistry come together in the heart of The Windy City! Known for its innovative designs and rich heritage, Chicago is a treasure trove of iconic houses waiting for you to uncover their stories.
We're local roofers who can install a beautiful cedar roof, or just give you great insight into the best places to go to feel at home.
As you embark on this journey through Chicago's neighborhoods, prepare to be captivated by the diverse array of styles. Lace up your walking shoes and grab your camera as we guide you through some of the most famous houses in Chicago. If you're ready to learn more about these architectural gems and explore within the walls of historic homes, just keep reading.
Top Famous Houses to Tour in Chicago
Let's delve into the stories behind some of Chicago's most iconic and beloved homes. Here's a closer look at a few of them:
1) Robie House
The Robie House, designed by the legendary architect Frank Lloyd Wright, is widely regarded as one of the most important and influential buildings in the history of American architecture. Completed in 1910, this Prairie-style masterpiece is characterized by its:
Long, horizontal lines

Low-pitched roof

Distinctive overhanging eaves
The structure's seamless integration with its surrounding landscape and impressive use of materials such as brick and limestone make it a true architectural marvel. Today, the Robie House is a UNESCO World Heritage Site and a must-visit for enthusiasts from around the globe.
Located in the picturesque neighborhood of Hyde Park, the Robie House offers guided tours. These tours provide visitors with a unique insight into the life and work of Frank Lloyd Wright.
As you wander through the beautifully restored interiors, take note of the intricate stained-glass windows, artful furnishings, and ingenious use of space. All of these elements are hallmarks of Wright's iconic style. The Robie House is not only a national historic landmark but also a symbol of Chicago's enduring commitment to innovation and design.
2) Glessner House
The Glessner House rests in the heart of Chicago's Prairie Avenue Historic District. It's a shining example of the city's architectural prowess during the late 19th century. Designed by renowned architect Henry Hobson Richardson, this Romanesque Revival-style mansion was completed in 1887.
It stands as a testament to the wealth and power of Chicago's elite during the Gilded Age. With its distinctive rusticated stone exterior, round arches, and detailed ornamentation, the Glessner House is a true masterpiece of design. It truly embodies the spirit of Chicago's past.
The Glessner House is now a museum, offering visitors a glimpse into the lifestyle of the Glessner family and the broader social context of late 19th-century Chicago. Guided tours of the home reveal its beautifully preserved interiors, complete with:
Furnishings

Artwork

Decorative elements
Among the many highlights are the stunning central courtyard, the grand dining room with its carved wood paneling, and the extensive library. The library features a vast collection of rare books and manuscripts. As you explore the Glessner House, it's hard not to be awestruck by the sheer beauty and attention to detail that went into its creation!
3) Charnley-Persky House
The Charnley-Persky House is situated on Chicago's prestigious Astor Street. Completed in 1892, this elegant townhouse is the collaborative work of two of America's most celebrated architects, Louis Sullivan and Frank Lloyd Wright.
With its geometric ornamentation and highly detailed interiors, the Charnley-Persky House represents a pivotal moment in the development of modern American design.
Nowadays, the Charnley-Persky House serves as the headquarters of the Society of Architectural Historians and is open to the public for guided tours. While walking through the home's restored rooms, pay attention to the exquisite woodwork, intricate stained-glass windows, and harmonious blend of styles. It's safe to say that this historic mansion showcases the creative genius of Sullivan and Wright.
4) Farnsworth House
Nestled in a serene, wooded setting just outside of Chicago, the Farnsworth House displays International Style—a movement characterized by its minimalist design, open floor plans, and extensive use of glass and steel. Designed by Ludwig Mies van der Rohe and completed in 1951, the Farnsworth House is a masterful expression of the concept of "less is more."
Visiting the Farnsworth House is a truly immersive experience. It offers a unique opportunity to explore the principles of design and value the beauty of simplicity.
Guided tours of the property showcase the seamless integration of the structure. Guests get to see its natural surroundings, as well as the innovative use of materials.
As you gaze at the home's clean lines, expansive windows, and minimalist aesthetic, you'll gain a deeper appreciation for the creativity of Mies van der Rohe.
5) Pleasant Home
Built in 1897, the Pleasant Home is a historically significant mansion located in Oak Park, a suburb of Chicago. Designed by prominent architect George Washington Maher, the home is considered one of the finest examples of Prairie School architecture, which was a popular design style in the early 20th century. The Pleasant Home has been designated as a National Historic Landmark and is listed on the National Register of Historic Places.
This house is a significant cultural landmark in the Chicago area, representing a notable period in America. Its unique blend of styles makes it an important destination for visitors interested in art and history.
Homes That Stand the Test of Time
When it comes to historic homes, Chicago has plenty of them. As you can see from this list, the architectural culture in the area is rich, and the houses mentioned in this article will continue to have longevity.
One way to keep a house in good standing is by installing a sturdy roof. Cedar and composite shake roofs are some of the best options for high-end sustainability. At Shake Guys, we specialize in both types.
So, if you have a historic home that needs repair or if you'd like to install long-lasting cedar or composite roofing materials, we can do the job for you. Feel free to call us at 847-534-8718, or request an inspection on our website.