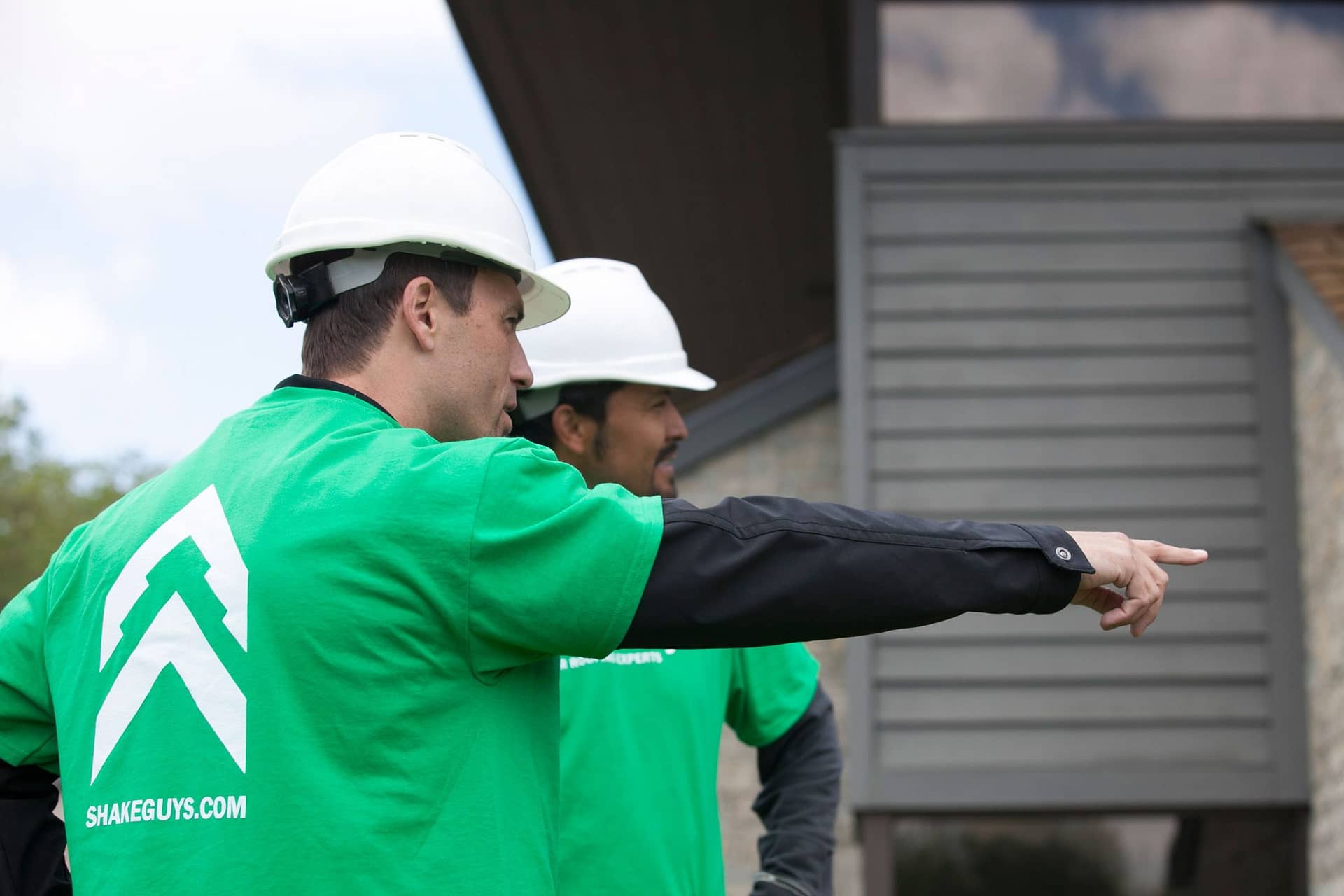 Save Money By Preserving Your Cedar Roof
The natural aging of cedar is one of the many qualities homeowners love about a cedar roof. But that aging can also be problematic if it occurs prematurely. That's why it's so important to have basic cedar roof maintenance and cedar wood preservation done on a regular basis. It ensures you'll enjoy a trouble-free cedar wood roof for 50 years or more. In fact, cedar wood is the only type of roofing material where its life can be prolonged by basic maintenance and preservation measures.
If you're looking to get a cedar roof, here's our take.
Cedar Wood's Natural Aging Process
Two environmental factors begin the natural aging process for cedar wood: sunlight and wet weather. The sun's ultraviolet rays break down the top cellular layer of the wood and these cells are washed away when it rains. This cycle continues until the entire cedar roof has aged to a silvery gray color. Although this aging is typical of cedar roofs over many years, premature aging is a sign of deterioration of the wood.
Rain slowly removes the natural preservatives from cedar. This allows water to enter the wood, causing the shingles or shakes to expand and contract. When a cedar roof expands and contracts, it's an open invitation for fungal growth, including moss and algae, in the cracks of the wood. Fungi feed on the wood and begin deteriorating it, leading to premature failure of your cedar roofing system.
Maintenance During the Cedar Wood Aging Process
Premature aging and premature roof failure can be prevented with yearly basic maintenance. Basic maintenance for a cedar roof includes:
Removing all debris, including leaves, tree needles, dirt, etc., from on top of and between the cedar shingles, as well as around chimneys and in roof valleys and corners.
Removing algae, moss, or other fungal growth.
Trimming back overhanging tree branches that may be touching the roof or shading it and preventing proper drying of your roof.
An inspection that examines the condition of the cedar shakes and shingles, their fasteners and other roofing components.
Repairing or replacing any damaged cedar shingles or shakes and ridge caps.
Cedar Wood Roof Preservation
Although cedar wood contains a significant amount of natural preservatives, they wear off over time, so as your cedar roof ages, it needs some help in the preservation department. Even if a preservative has been added to the wood prior to installing on your roof, it may need to be supplemented with another coat after five or 10 years, depending on your climate.
Preserving your cedar roof will protect it from curling, cupping, splitting, decaying, fungal growth and other damages caused by sunlight, rain and moisture. Cedar preservation also will extend the life of your roof, saving on reroofing costs.
Cedar roof preservation is most beneficial and lasts longest when natural preservatives in the wood are still present. Having a cedar wood preservative applied 3 to 12 months after roof installation, followed by additional treatments every 8 to 10 years, is a good timeline to follow. However, a first-time preservative treatment can still be applied to your cedar roof even if it has already aged for many years.
The Shake Guys' Expertise
A cedar roof needs special care and attention that should only be performed by roofing professionals with specific experience and skills in working with cedar wood roofing. The Shake Guys is an industry expert in cedar roof systems and has the experience necessary to treat your cedar wood roof with the roofing maintenance and preservation it needs.
Contact the Shake Guys for all your cedar roofing questions and concerns, or to learn how you can get the most out of your cedar wood roof system.